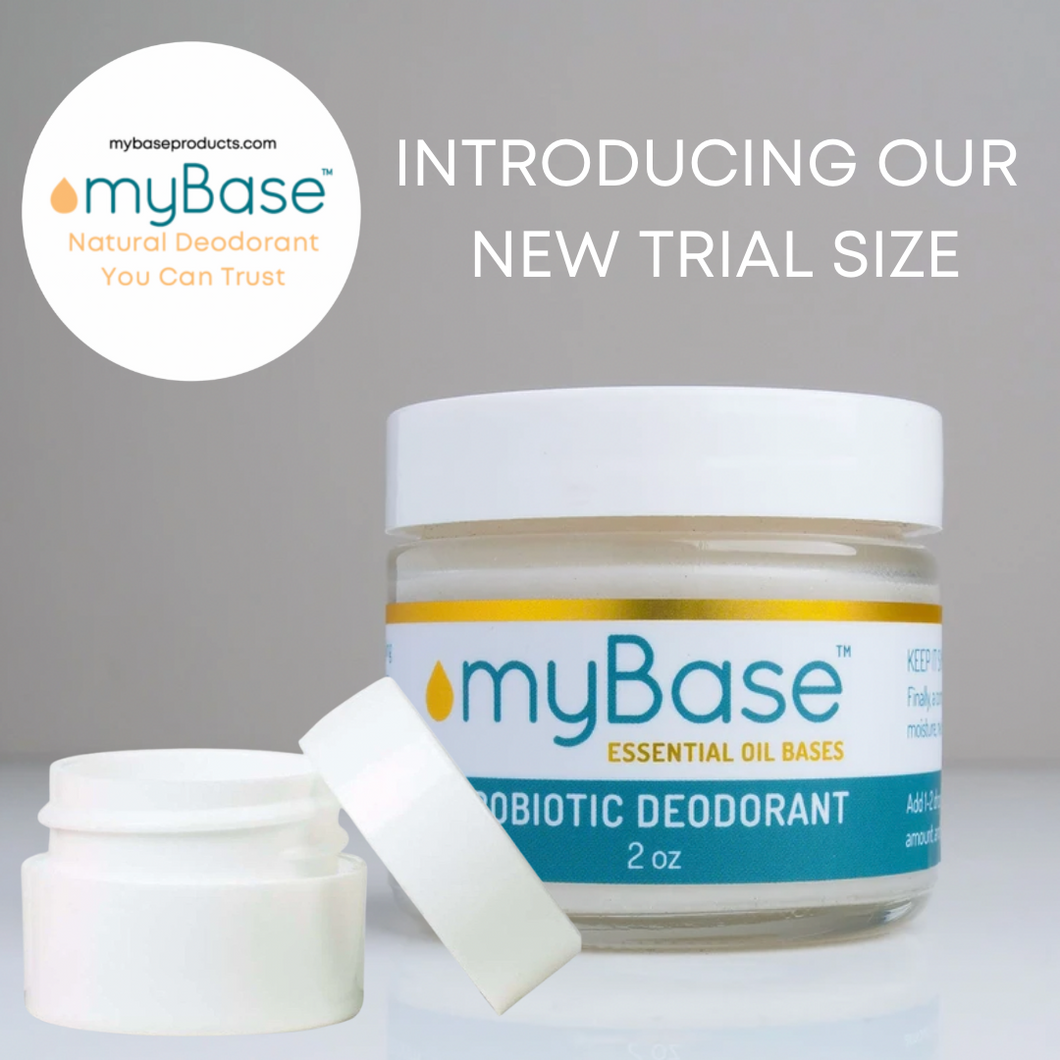 TRIAL SIZE + FREE SHIPPING
Wanna give myBase a try?

Our trial size container contains .25 oz of Natural Deodorant, enough for 6-10 applications. 
Use this as your opportunity to try it and prove its effectiveness to yourself.
Use Promo Code "TRYIT" and get free First class US Postal Service shipping within the United States. The Promo Code is only good for FIRST TIME customers. 
Wanna share the gift of myBase with people in your network who also love natural products?
Regular price $ 5.75 Sale